The project partners of ViTAWiN worked together once again in TriCAT Spaces. On Dezember 15 and 16 of 2021, the partners discussed the latest evaluation results of the mixed reality prototype. A final evaluation is planned for early next year, which will examine the impact of emotions and social VR when interacting with a virtual patient. Accordingly, there are still some developments planned before the project is completed in 2022.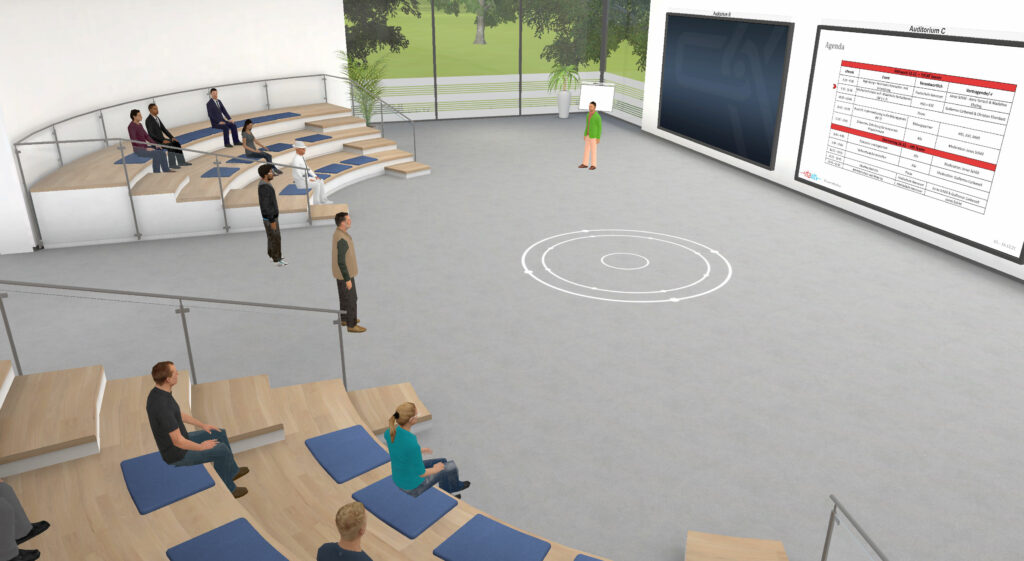 fig. 1: Virtual meeting in TriCAT spaces
Given the virtual nature of the project, partners have been meeting on TriCAT spaces. With this virtual platform, the consortium members can interact with the environment with individually designed avatars, work together in separate rooms, allowing a interactive, agile and result-oriented way of working.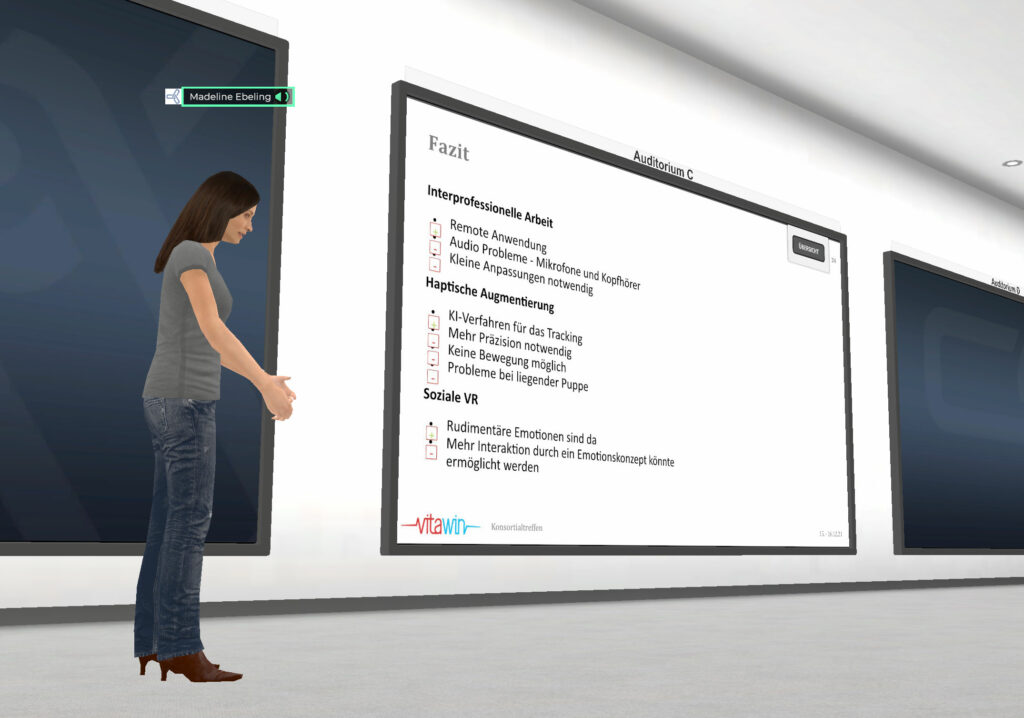 fig. 2: Presenting results